This is one unmissable thing in your travel to Chengdu. The show is a melange of beautiful costumes and different type of performing arts. Some are spectacular, some fun, some will take you back to your childhood. 
I loved to go to the opera in Chengdu. Specifically, I went to Shu Feng Ya Yun Sichuan Opera House. It's important to know as there are some bars and restaurants in the Old Streets that offer some kind of Face-Changing show, but that's not the real deal. Tourist trap. If you buy a ticket from your hotel or hostel ask where they are sending you first.
I paid my ticket 140 Yuan for the Shu Feng house and bought it straight with them. This was the cheapest ticket, and I had a very good view of the show. It also included free tea and sunflower seeds to munch on.
More expensive tickets, other than giving you a closer placement, might include photos with the artists, a massage, and an ear cleaning service. Pretty cool! The theatre also serves food and drinks, and it is possible to take photos and all, it is not the kind of "opera" that needs absolute silence.
The whole experience is just beautiful, despite the spoken acts in Chinese which I couldn't obviously understand.
In fact, it is not an opera in a Western sense. It is not a single show, but a series of successive acts introduced by a presenter (both in Chinese and English) which are not linked to each other. The artists are all talented in their own realm.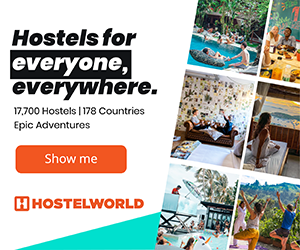 You will listen to some traditional music, see some acrobats, and witness a charming stick puppet act of a fairy princess that came to Earth. I have absolutely loved the hand shadow act, it really took me back to when I was a kid at school. A nice nostalgic moment, but also an impressive technique of the artist.
There are also some comic acts, similar to clowns at the circus but, well, with a different style. These are spoken, but the mimic is quite explicit. There are some theatrical acts representing some stories of the past, or legends, where actors wear incredibly beautiful makeup and costumes. It's a mix of spoken, sang, and dance performance, with live musician in the background.
The grand finale, and the most awaited, is the face-changing (featured image) and fire-spitting act. Here we enter in the realm of magic, with the beauty of the traditional costumes and masks. It is basically a quick change act focused on the changing of masks. It is impressive!
The performers change mask in the split of a second, several successive times, sometimes they put it back on as quick. If you like this kind of shows, it needs to be seen. The spitting fire is cool but just choreography really.
There you go, really worth going in the opinion of this blog 😉 
Viva the transparency! There are affiliate links in this article. This means if you click on a link and end up buying (or booking) through those websites, I'll get a small commission, at no extra cost to you. This helps me maintain the blog, and continue to provide (hopefully) useful travel information. I advertise only products I have tested and sites I use myself!