Mount Emei and Qingcheng are both UNESCO-listed sites, and holy. The first for Buddhists and the second Taoists, as much as these two philosophies still exist and are understood in China. Here's how to go and visit them.
Mount Emei is one of the four sacred Buddhist mountains in China. It can be visited in many ways. You can take a day or a two days tour from Chengdu. You can trek it on your own and sleep in one of the monasteries along the track for one night. You can go up by bus and with a cable car just to see the summit or sleep there and check the famous sunrise.
In my opinion the best way is to go and sleep at its feet, close to Baouguo bus station, reachable in 2 and a half hours by bus from Chengdu. From there you can buy the entry ticket (160 Yuan – About €22) which is valid for two days, and decide what to do. Unfortunately, it was really rainy when I was there, so my experience hasn't been the best. The full story below.
Mount Qingcheng is considered one of the birthplaces of Taoism. It is very easy to reach, from Chengdu Xi Pu train station a fast train will take you there (stop in Qingchengshan) in half an hour and for only 10 Yuan. It is smaller and quicker to visit, definitely a one-day thing, unless you are in the mood to spend more days in a quiet village close to the mountainside. Beware however, there are many tourists, and you pay an entrance to the park of 80 Yuan (€10). I never like crowded places, so my visit was rather quick. Description below.
It's hard to compare the two mountains in terms of the spirituality they embody and what they represent. I have seen the monasteries, the statues, the temples, some monks on both mountains, sometimes chanting or carrying on some kind of rituals… but no explanations whatsoever on the philosophy, religion, meaning even just of the iconography.
I have written down some more thoughts about superstition and religion in China.
TREKKING MOUNT EMEI EXPERIENCE
You know when Beatrix Kiddo was training under Pai Mei supervision, carrying buckets of waters up and down the hill on long series of steps? Well trekking Mount Emei is precisely like that, only the series of steps is much, much longer.
Make it a few thousand steps, from the about 700 m high of the starting point in Wuxiangang bus station to the about 3100 m of the summit, its the longest staircase I have ever seen. On the positive side, you don't have to carry bucket of waters, and at the top there isn't an eye snatching martial arts master waiting for you. Not bad all considered.
I am proud to say I did the over 2500 m in elevation difference, including the ups and downs, in 8 hours, although to trek to the top is normally said to take a couple of days. Perhaps because it has been raining all the time, and I was climbing in a white cloud, and I had nothing better to do than trying and beat the ascension record of Mount Emei. The only thing breaking the boredom was to do the steps two by two instead than one at the time.
Even the hairy Tibetan Macaques allegedly populating the mountain didn't show up, which is incredible considering there are signs all over the place warning tourists about how dangerous it is to interact with them. I was kind of expecting to see hundreds of them, be attacked by gangs (the sign do say gangs), but nothing. In the end I got to see just a few of them on my way back. More than dangerous they are cheeky, if they see something hanging from your pockets, backpack or purse they will just come and grab it. Most of the people are too scared to defend themselves and they let them do as they please.
I am sure Mount Emei looks gorgeous on a clear day, immersed as it is in a lush evergreen forest, streams and waterfalls, and many monasteries scattered around. Along the path you can read about several Buddhist legends linked to the mountain, and if you so wish you can sleep in one of the monasteries, which are well organised to welcome tourists.
Indeed, the place is far from being isolated, and as it often happens in China, it is possible to simply take a bus and a cable car to reach the top in an easy and comfortable way. So, even if the trek is relatively quiet, expect a horde of tourists, especially at the summit.
Mount Emei is famous for its sunrise, and for the view above a sea of clouds. It's possible to sleep at the top and wake up early to try your luck and have a look at the show. Since I got there pretty quick and I didn't need to sleep in a monastery further below, I thought I could do just that.
However, the top is a place for rich Chinese tourists. I went asking in a couple of places, and one asked me 900 Yuan (115 €) and the other 450 Yuan, without a toilet. Not that I mind if it is camping, or a monastery or some kind of cheap accommodation or interesting experience. But not like this. Furthermore, the weather was really ugly, cold and humid.
At that point, my brain, despite being on a sacred mountain, took on a life of his own and thought "Fuck this!" Ten minutes later I was on a cable car to go back down and then on the bus that would take me back to the village at the feet of the mountain, at Baouguo bus station. I will watch the sunrise somewhere else.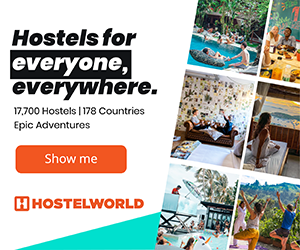 VISITING MOUNT QINGCHENG
Mount Qingcheng isn't much different from Mount Emei, meaning it has a lot of steps and a cable car for more comfort. The difference is that it is much smaller, and lower, the summit is 1240 m. So it takes about half a day to walk it all. To be honest, but this can be a very personal perspective, I also had the feeling the place was more authentic when it comes to the temples and the way the steps are built around the mountains. I don't know, it seemed older.
Yet, you can expect the same incalculable amount of noisy tourists though. Literally, in some parts I had to queue to climb up. Also, it is very commercial, there's a lot of restaurants and souvenirs shops, also inside the monasteries, as they are much easier to reach compared to Mount Emei.
I saw rituals ongoing there, but I am not sure if they were for real or for show, or both. I also saw Taoist priest doing fortune telling kind of things. At the same time, it is really an important mountain for Taoism, and in the past many masters lived there. Their homes are preserved and can be visited.
As for the mountain, it is actually enchanting, and if you imagine it without people, probably a peaceful place. I understand why it has been chosen as a spiritual place by the founding fathers of Taoism. Actually, there is a part, the part covered by the cable car, that is much less frequented, where you can have a small taste of what the life of Taoists, in connection with nature, might have been in the past.
Viva the transparency! There are affiliate links in this article. This means if you click on a link and end up buying (or booking) through those websites, I'll get a small commission, at no extra cost to you. This helps me maintain the blog, and continue to provide (hopefully) useful travel information. I advertise only products I have tested and sites I use myself!