Naaaa just kidding, the only ultimate road trip in New Zealand would be to go EVERYWHERE, that's how beautiful the country is. There has been an itinerary though, in between road and treks, and some amazing highlights: Coromandel, Rotorua, Tongariro.
Really, I loved every single place I have been to, and I hope to return and spend more time in New Zealand. It's truly a place for nature lovers, with plenty of attractions for both adrenaline junkies and regular visitors.
Here's a map of the full North and South Islands itinerary, which we covered in about a month. We started in Auckland, where we spent just one night as we were arriving from different places, with different flights, and different delays (of the flights).
ORGANISATION
New Zealand is one of the best-organised countries I have been to when it comes to tourism. Everything is quite easy: gathering information, organising activities, finding food or equipment. No problems at all. If anything, the one thing to pay attention to is not to buy some "adventure" packages that aren't so adventurous. Marketing is well done, and all organised activities are pricey, more than other places. Personally, I am careful in selecting where I put my money.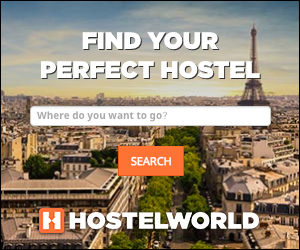 Self-driving is the best way to travel the country if it can be afforded, especially if on a tight schedule as we were. We had to make the most out of it. Also, being able to stop anywhere anytime is really a plus in a country with countless landscapes to admire. In order to save some money we always slept in backpackers hostels (book in advance if you are a group and in high season) and most of the time we cooked ourselves.. oh, digression…
The backpackers cooking bewilderment
Allow me a digression:
The bewilderment wasn't ours, but the others backpackers'. Understand this: we were a crew of five Italians and a Slovak (more Italian than Slovak really), with very serious intentions for what concerns dining. I'm talking about preparing proper feasts night after night: wine, meat, roasted potatoes, salads, risotto, pasta and what not, all served on a beautifully set table. As good as it can be set in a hostel anyway. All around us puzzled expressions from all over the world, staring at our table with pre-cooked meals, instant soups and the like under their noses, and a little drooling. I didn't know if I had to be embarrassed, amused, or proud. A bit of everything I guess. For sure none of our fellow backpackers needed to ask, it was written all over their faces: Italians!
Digression over, be happy 🙂 
AUCKLAND
Nothing special to mention here, two of us just had the time to go for a walk above a small extinct volcano with view on the city. A nice warm-up for what had to come. Otherwise, we just recovered from the jet lag, and the next day headed to the car rental where three more friends joined us straight from the airport (one more missing). We set off right away towards the Coromandel region.
COROMANDEL: CATHEDRAL COVE AND BIG TREES
The weather being not so great, we spent Christmas day in a cosy apartment in front of the sea in Hahei, east coast, a little disappointed, although someone managed a brave Christmas swim. The following day, still rain, but it didn't stop us. We headed towards the famous Cathedral Cove, a beach with impressive rock formations emerging from turquoise waters, and we were rewarded. Suddenly, in just about half an hour the weather incredibly turned from gloomy rainy to cheerful sunny, and we enjoyed the whole afternoon at the beach. Cold water, but bearable for a quick swim.
From here on the weather has been on our side until the end of the holiday, more than three weeks, really lucky for New Zealand. The next day was already time to leave the region and drive in the direction of Rotorua, but not before a quick stop at Coromandel Forest Park. Here, in the Kauaeranga Valley, with a couple of hours walk along a muddy path, with could admire some big, iconic Kauri trees, very nice! The park would have been worth more time, some trails are longer and include camping for one or two nights. We didn't have this luxury, so on we went.
ROTORUA'S GEOTHERMAL POOLS
Having arrived late the previous day, we were left with one full day to visit the area. Not much really, the choice was hard to make considering the many attractions and things to do. I would have loved for example to discover more about the Maori culture. Sadly, not enough time. At the end we opted for the Wai-O-Tapu geothermal pools, only a 20 minutes drive from the town, as the area is famous for its volcanic activity. It was a spectacular, surreal feast of colours; truly stunning. The following day we drove through the scenic Taupo area to reach Ohakune, not before picking up the final component of our crew though, who joined with few days delay in Rotorua (Slovaks, always late!).
FIRST HIGHLIGHT: TONGARIRO ALPINE CROSSING, JUST WOW!
There's no need for presentations here. The Tongariro Northern Circuit is one of the nine great walks, allegedly the best trails in the country, famous also as the setting for the land of Mordor in the Lord of the Rings franchise. The only site from Lord of the Rings we visited in fact, as following the footsteps of Frodo and company wasn't really our purpose there.
However, there's no need to spend 3-4 days on the whole circuit. If time is a concern, this incredible land can be admired in one day only: the Tongariro Alpine Crossing cuts across the park and allows to see many highlights, from Mount Doom (real name Mount Ngauruhoe), to the several, colourful volcanic lakes. Above all, through the walk, you get a good taste of the mighty beauty of this dramatic, desolated volcanic landscape.
It's a long day, I think it took us more than 10 hours to complete the trail, with a couple of detours, but it's totally worth it. As for the organisation, it's quite easy. From Ohakune where we were based we organised a bus pick up at the end of the trail, which allowed us to comfortably get back to our backpackers' hostel. The Tongariro Alpine Crossing, as long as I am concerned, was one of the three highlights of the entire trip. The next two will be in the South Island.
WELLINGTON
A nice resting day in Wellington waiting to board a ferry and move to the South Island. We did manage to squeeze in a short car ride to a viewpoint above the city though, also nice.
Viva the transparency! There are affiliate links in this article. This means if you click on a link and end up buying (or booking) through those websites, I'll get a small commission, at no extra cost to you. This helps me maintain the blog, and continue to provide (hopefully) useful travel information. I advertise only products I have tested and sites I use myself!