You know what I like to do when I visit a city? Get out at a random metro station, and check out the surroundings, especially around lunchtime. So I did, and I believe I have accidentally created a quite interesting random tour in South Delhi.
Here's the Google map of the itinerary, and in the following all the points of interest I have visited, including walking through three very different neighbourhoods. In total, I probably walked about 15 Km and spent less than 800 INR (€10).
KALKAJI MARKET: SOME REGULAR DELHI LIFE
The adventure started from the metro station Govind Puri, definitely not a benchmark on tourists maps. Once out, I asked some rickshaw drivers if there was a market nearby, they pointed me towards the centre of Kalkaji, a couple of Km West. Good, off I went.
There's absolutely nothing special about Kalkaji market, and that's why I loved it, and believe it's worth a visit. It's just a regular place, by Western standards is not really a "market", it's a commercial street, with local food and shops, some old, some modern, and some recognizable international franchise. There were no tourists, an example of Delhi's daily chaotic life. 🙂
I needed a trim, so I went to a barbershop: best treatment I received in Delhi and at a third of the price of those in touristic areas or fancy malls (250 INR – €3). Still, probably there was a lower price for Indians haha. It's well known that even the best of hagglers can't get the Indian prices.
Then I went looking for some food. I tasted here some very nice Parantha (80 INR – €1), and one of my favourite street-food, Aloo Tikki(two pieces for 80 INR). I washed everything down with a large pineapple juice worth 50 INR (€0.60). I could not try everything, but the choice was ample, for bigger appetites than mine. I noticed several Punjabi and Rajasthani street food restaurants for example, and many others.
A DIFFERENT SHIVA TEMPLE
With a filled belly, I felt like taking a stroll. So, I had a look at Google map – the undisputed god of all random city wanderings. The Jahanpanah city forest wasn't so far, but between me and the park I noticed a Shiva Temple, so I asked Google to show me the way.
The first nice thing was to walk around the neighbourhood, which I believe is called Chittaranjan. Again, nothing special, I just looked at the streets and the houses, to get the gist of how people live in a residential area, which, by my own reckoning, isn't particularly up-class or poor.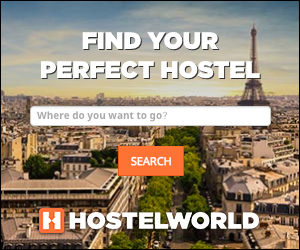 The second surprise was the Shiva Temple. Frankly speaking, I was kind of expecting the usual small, crowded, dirty Hindu building you can find all over India. Instead, I discovered a relatively new construction, beautiful, quite large, and very clean, in the middle of Chittaranjan Park. Who would have said? There were just a few people doing their prayers, and it goes without saying, I was the only tourist there.
I paid a quick visit, no need to linger, but I was glad I passed by.
TWO DIFFERENT NEIGHBOURHOODS
I left the temple behind, continued West, and entered a completely different area, walking in between Greater Kailash I and II. This is a little upper class, a residential area with clusters of buildings privately guarded, bigger and newer cars around, some independent houses, and modern restaurants and cafes here and there. It's also a little cleaner, I even spotted some panels instructing people about how to have a greener neighbourhood. Impressive.
It's really interesting to see how in a matter of a few hundred metres, the whole vibe changes, including the way people notice or look at you on the street. Definitely worth the walk.
JAHANPANAH CITY FOREST
India is one of those places where it is absolutely forbidden to take the right to reach a point, but if you take the left to reach the same point, no one says anything. That's how I ended up entering the Jahanpanah city forest during closing time and walk for a couple of hours in it on my own, pretty cool and peaceful. I entered from the Northside, and exit from the Southernmost point.
This is probably the nicest forest-like park I visited in Delhi. It's big enough to muffle, almost silence the city noise from its centre, and ideal for a long walk or to go jogging. Like everywhere else, there's a lot of birds, peacocks, and squirrels.
TUGHLAQABAD FORT RUINS
I thought I was done, I had walked many Km in an extreme warm weather, and the exit at the South side of the park leaves you on a big, smelly road with a lot of traffic, not so nice. I opened Google map again, to see if there was a bar or a marketplace nearby, as I wanted to take a break, have a coffee or something. There were some, going North. Yet, I also noticed a touristic attraction on the map in the opposite direction. You know, the little camera icon…
So what did I do? I went to check what it was of course, discovering completely by chance the Tughlaqabad Fort (featured photo). It was possible to walk there for about 4 Km, but on such road I preferred to take a rickshaw for 50 INR.
Perhaps it is because I reached this place by chance, while I wasn't planning at all to visit it, or perhaps it is because ruins are more charming, especially if plunged in lush green, or perhaps it was the lack of tourists. Be it as it may, I appreciated this site, more than the Red Fort for example.
Tughlaqabad Fort, also called the third city of Delhi, was built at the beginning of the fourteenth century to be the capital of the Muslim Tughlaq dynasty. It was built on quite a big area, but only a small portion can be visited. It's a one to two hours visit top, but a nice and charming site. A mausoleum with the tomb of Ghiyasuddin Tughlaq himself, the founder of the dynasty, can also be visited opposite the entrance of the ruins, with the same ticket, which for tourists amount to 300 INR (about €3.5). 
Unfortunately, the fact that for Indians the entrance is only 25 INR, makes it easy for young couples to enter the ruins site only to look for some privacy, just like it happens in many parks in Delhi. Yet, at a historical site is just weird.
After this last visit it was late afternoon, and time to go back to my Airbnb, tired but quite content. I called an Uber, and ended my random tour in South Delhi 🙂
Viva the transparency! There are affiliate links in this article. This means if you click on a link and end up buying (or booking) through those websites, I'll get a small commission, at no extra cost to you. This helps me maintain the blog, and continue to provide (hopefully) useful travel information. I advertise only products I have tested and sites I use myself!