My Vietnam trip wasn't exactly a well-organised itinerary. It was more like the spur of the moment thing, but I ended up visiting some pretty cool places!
I was travelling in January, days were sometimes sunny, more often a bit rainy. Warm was bearable, but probably not the best time to go up to the mountains. In general, there's one thing I took away from Vietnam anywhere I went: amazing food!
1) HANOI: STREET FOOD, PARTIES, AND TRAFFIC
Hanoi is a must, it has a particular vibe and charm. Those things that are hard to explain.
Just experiencing the intense traffic of the old city, with hundreds of scooters permanently running on the roads, is quite fun. At one point you just get used to it and cross the road while the scooters avoid you. Just trust your karma.
The city is also a backpackers hub. There are many party oriented hostels and youths from all over the world. On the other hand, Hanoi is particularly nice overnight. You can visit the Huc Bridge or just walk around.
It is by walking around that you will find some amazing, and cheap food. Really, Vietnam is no joke when it comes to food, it's really hard to beat. As for the nightlife, there's a little bit of everything on offer. The more commercial roads have one bar after the other, with the usual people outside trying to drag you in.
One nice surprise was to discover that there's a huge offer for massages. The ones you can find on the road, with people calling you in etc are cheaper but not so good. Not the level of what you can easily find in Thailand for example. But I tried out a place, called Omamori Spa, where blind people give massages, and wow! A little more pricey, but undoubtedly the best massage of my life.
All in all two or three days to Hanoi are enough for a visit.
2) CAT BA ISLAND: REPLACE HA LONG BAY
Everyone knows the famous rock formations of Ha Long Bay. A less touristic alternative to visiting the same rock formation and the same sea is to go to Cat Ba Island instead.
How to get there
There are two ways to go there: on a local bus or on a tourist bus. The difference is substantial to say the least. I was with a couple of friends in Hanoi, and we decided to take the local bus to Cat Ba. Well, it was an adventure in itself. Here is how it goes:
First, you take a bus to some unspecified, deserted part of an unknown town. Then, you wait for an hour or more on the side of the street, nobody around but for an old lady trying to sell you tea. Then, the bus arrives: a very old thing, somehow still definable as means of transport, which stops every 50 metres or so to load people, several types of goods, mail, construction material…anything. Then, the whole bus boards a ferry, which takes it to another island. Then, it crosses it. Then, it boards another ferry, and so on and so forth. It's a slow and endless journey. It took us 12 hours to reach Cat Ba, and we were still on the wrong side of the island.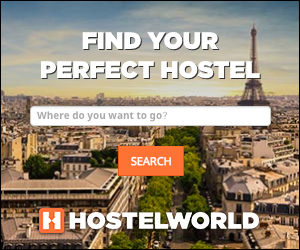 At that point, we gave up and grabbed a taxi to reach our hotel. People on the bus and on the ferries treated us as if we were the first tourists they have ever seen in their lives. Offering to try some weird food, touching our beard. Haha, it was fun, and exhausting! For comparison, when we went back to Hanoi we took a fast boat and tourist bus, and it took about 5 hours. Prices are actually not that expensive either, so unless you really want the local bus experience, I would advise going the tourist way for this one.
Things to do
As for Cat Ba, it's actually pretty cool! You can go on a boat tour to visit the rock formations, do some kayaking, and if you can stand the cold water dive into the intense turquoise sea. Some boat tours last for more than one day.
The island offers other excursions as well, like a visit to the Cannon Fort, reachable by foot. A short trek to the National Park, with some beautiful viewpoints. Also a visit to Hospital Cave from war times, quite impressive. All of this can be done in two or three days.
3) SA PA: A NICE HOMESTAY OFFSEASON
After Kat Ba, I said goodbye to my friends and I resumed my solo travel, direction Sa Pa. Now, this is a pretty renown destination to trek around lush green mountains and rice paddies, in the far North-West of the country, close to the border with China. The one thing I didn't consider was the season, hehe!
In January, it's pretty humid, rainy, and cold. I did go for a two days trek with homestay. Unsurprisingly, I was the only tourist around. The trek was really muddy, and the landscapes not what you see in the photos. I was a little disappointed, but the homestay was super nice. The house was beautiful, with wooden floors and all, and two families had a dinner that night, and prepared a huge hot pot, Vietnamese typical food. Best way to try it really! They offered me a lot of locally made rice wine, we cheerfully got drunk together, I played with the kids and had fun!
Yet, I would not suggest going to Sa Pa at this time of the year. Apparently, I was the only foreigner that did not know that. For some incomprehensible reasons though, there were a lot of Vietnamese on holiday. So many in fact, that made it hard to find accommodation. I had to resort to some private house I found by accident. So, lots of people around, and some kind of public celebration/festival going on, with some lame artists I must say.
How to get there
By bus, or by train. I took a night train, it was a fun experience, and definitely better than the bus on mountains roads. Tickets can be booked easily in Hanoi or any agency.
I am sure Sa Pa can be great in the right season, and there are many nice, multi-day treks to do, and a mountain over 3,000m to summit as well if you are into that kind of things. The highest in Vietnam. But for me, three days was more than enough this time.
4) TAM COC: BEST SURPRISE
Considering the ugly weather and impractical situation in Sa Pa, I decided last minute to go somewhere else. I looked at the map, read a couple of blogs, took a night bus back to Hanoi, and then another bus to reach Tam Coc, a small town near Ninh Binh, just a couple of hours south of Hanoi.
Bloody good decision! This was my favourite place in the whole itinerary. Sometimes, when travelling, less planning and a bit of randomness bring the best surprises. The town is really small, nice and quiet, but there's so much to do
Things to do
First, it lays on the banks of a river with beautiful rock formations, which are comparable to those of Ha Long Bay. A really nice view. So, river cruises are highly advised.
Then, there's a small protected area, the Thung Nham Bird Park, just behind the town. It's reachable by bicycle, there are temples, caves and a lake to visit for a very nice day out.
Then it's very easy to rent a scooter and go for a wider tour. I reached in a couple of hours Cuc Phuong national park, passing by several small towns in the Vietnamese countryside. The park is beautiful and it hosts an endangered primate rescue centre. I could see many species of gibbons there, which would be very hard to spot in nature. All of them were slowly taught how to live again in the forest.
On my way back, I took a long road up north, basically drawing a loop. At one point, I spotted rooftops of what looked like temples. So, I went to check it out, and it turned out to be the Bai Dinh Pagoda, the biggest Buddhist temple in Vietnam, and one of the biggest in the world. Got there totally by chance.
It is more of a complex of temples than a single one. It's a mix of old and new ones, a place of pilgrimage, and a conference centre too. There are stairs going uphill, and taking from one temple to the other for a long stretch. All along the stairs, there are stone Buddha statues, and behind them, lots of smaller bronze Buddhas lodged in the wall. Let alone the huge statues in the three main temples. I have never seen so many Buddhas all together, of all sizes and measures. A real spectacle!
With a three or four days stay, Tam Coc offers many interesting cultural and natural sites to discover. Great place!
5) HOI AN: KINGDOM OF FOOD
I know, I know, Hoi An isn't in the North of Vietnam. It is in its centre. But I am too lazy to write a separate post only for this, so there you go 🙂
Hoi An is famous worldwide for two things: handmade suits for very good prices, and food.
So, I got my suit made, which I really don't need any more as my office life has been left behind (yay!), and I tried all kind of food. I am telling you, it's a gastronomic marathon. There are some incredible restaurants and recipes to try, and cooking classes to take. Sometimes, as part of a cooking class, you are taken to visit a permaculture, to see how they grow the fresh herbs and vegetables for their incredible cuisine. Making your own spring roll is big satisfaction, just saying.
Hoi An is also an incredibly cute town to walk around to, very colourful, relaxing, and folkloristic. The seaside is not too far, about 15 minutes by bicycle. That's where I was staying actually, so I could go for a run every morning, although in January the temperature is not warm enough to bathe. It wasn't to me at least.
Few days in Hoi An are a must for any Vietnam's itinerary!
Viva the transparency! There are affiliate links in this article. This means if you click on a link and end up buying (or booking) through those websites, I'll get a small commission, at no extra cost to you. This helps me maintain the blog, and continue to provide (hopefully) useful travel information. I advertise only products I have tested and sites I use myself!