A walk around Old Delhi means a visit to sacred places of all main religions, lots of markets, great street food, decadent mansions from the Mughal era, and a great poet's last residence.
Kites are flying over the roofs of Old Delhi, they look like flocks of swallows against the dusky sky, each going in a different direction, all carried by the same wind. Kids are playing hide and seek on the rooftops, now that the ferocious heat has calmed down. It's monsoon season.
Monkeys can be spotted here and there, perennially searching for food. My nostrils are tickling, I just climbed up three flight of stairs of an antique spice market. The mesmerizing chant of a Muslim prayer is accompanied by the uninterrupted honking of the city vehicles, in the distance. The view is majestic, not only for its charm, mostly for its meaning.
From here I can see the about 2 Km I just walked along Chandni Chowk, the oldest street of Delhi. Starting from the Red Fort, the symbol of the Mughal empire, to the Fatehpuri Mosque, above which I stand, I passed by the Shri Digambar Jain temple, the Gauri Shankar Hindu temple, the Gurudwara Sikh temple, and a Baptist church; and these are just the main places of faith. In the whole Old Delhi can be found Synagogues, more Christian churches, and many other temples and mosques. In the majority of cases, the constructions of these spiritual places were allowed by the Mughal emperors, a great example of inclusiveness.
All major systems of beliefs have their sanctuary here, in small Old Delhi. I understand the same goes for most of India. Unlike in other places in the world, people live their lives with their own beliefs without accidents, without imposing their belief on others, without mixing it with other aspects of daily life. Like those kites flying up in the sky, all these people go in their own direction, but they are carried by the same wind. I love it, this underlying respect, so often lacking in other societies. No one really cares here if you are wearing a cross, a turban, a kippah or a hijab. No one should, anywhere. 
OLD DELHI MARKETS
Old Delhi isn't only about spiritual places though. It's a messy, dirty, chaotic, nerve wrecking, but an interesting part of the city to visit. It hosts one of the oldest, biggest, and busiest wholesale markets in town.
The result cannot be imagined or explained, it can only be seen in person. There is a huge area with an electric appliances market, another one with traditional clothing and wedding dresses, another one for silverware and jewelry, another one for spices, and then vendors, buyers, sellers, rickshaws, and street food shops all over the place, with people trying to pull you here or there to check out one or the other item. The poor tourist like me could get very lost without a guide, which luckily I had.
FOOD FOOD FOOD
Speaking of food, Old Delhi has this great street food shops, some of which have been there for decades, or even centuries. Incredible! Small, sometimes tiny shops, but generation after generation they kept preparing the same food.
So, they got very good at it, and you can have the best ever Samosas and Jalebi, the classics of Indian street food cuisine; or Punjab's Papdi Chaat and Dahi Bhalla Chaat, the former is one of the weirdest things you ever tasted, impossible to define, but good weird; then Allo Tiki and Paranthas with different flavours, normally eaten for breakfast, but who cares; and of course the most classic, Chai Tea, prepared in the traditional way. Yes, I did eat all of these foods in a few hours time, and some more, amazingly good!
ABOUT SIKHISM
The good thing about having a guide who was born in the area is the extra information you get, and some hidden places you'd probably never find otherwise. So, I went to visit the Sikh temple I mentioned above and asked a lot of questions about this religion and its practices. It would be too long to mention everything here, but a couple of things that I found very curious. As many religions do, Sikhism has this message of peace and fraternity, sharing and inclusiveness: it started mostly to contrast the caste system in India. There is no clerical system, and there's no need for rituals or an ascetic life to find salvation. Anyone can find salvation, as long as they carry on an honest life. The principle of kindness towards the other is applied by Sikhs in every day's life, through small actions, community services, and sharing. As a result, they look to me always so at peace. They really do!
So, one would think that most of the lower caste people in India would jump into Sikhism, that would make sense, on account of the better, more inclusive and egalitarian treatment, right? But no, that didn't happen, not extensively anyway. As for the reasons, well they might be very complex. Three millennia of traditions, rituals and cultural submission are not surpassed by the mere rising of a new religion, I guess.
Sikhism is indeed a relatively young religion, a monotheism no less (unusual in this part of the world), that follows the sacred scriptures of the 10 gurus who lived between the XV and the XVII centuries. It's as simple as that. The last guru said he would be the last, so there will be no more. The eleventh Guru might be considered the Sacred Book. They have their quirks though. For example, men have to wear a turban all their lives, and a dagger (only symbolic, Sikhism rejects any type of violence), and they can never cut their hairs, none of them. I've been told hair can grow up to seven metres long. That's why Sikhs turbans look so big. As part of the community service they go and clean their temples over weekends, and they clean visitors' shoes. Everything is very clean in Sikhs temples, unlike in Hindu's. They have chants and readings of the sacred book, which goes to sleep and wakes up like a person, so sometimes it's covered. The temple is a place of pilgrimage, normally related to one of the Gurus, where the readings take place. The one I visited, for example, is very important, and the exact place where the ninth Guru was murdered.
There's much more to Sikhism, but I stop here, I just found this religion fascinating, mostly because of the vibe I perceive from Sikhs people since I am in India. Perceptions.
OLD MANSIONS (HAVELI)
During my walk around Old Delhi, I was shown some very old, decadent mansions, or haveli as they are called in the local language, each of them with a different story to tell. All of them built in Mughal style, as these places used to be the residences of Mughal-era nobles. One had become the headquarters of Lloyd Bank during the colonization period, there's still the name at the top of the construction, almost completely cancelled by time, just like the English empire. Now it's in the part of the town with the electrical appliances market. Another haveli is said to have been connected with the Red Fort by secret underground tunnels. Another one belonged to a very rich woman who, because of her richness and astuteness, was considered to be a witch. Of course, some things are just the same all over the world!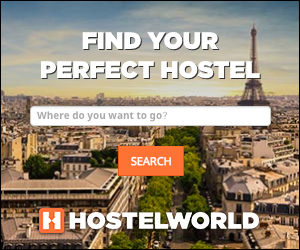 These places are not hidden, but they are hard to notice, as they are in very bad conditions. Unfortunately, they have never been preserved. In most cases, roofs are gone long ago. Some have still authentic, wooden doors, with a swastika placed on it, an ancient symbol of prosperity and good luck. I've been told these doors sometimes are sold for up to $15 K to collectors. After the Mughal era, regular people took over. By my guide saying, some families still live in parts of these old decadent mansions for the same price set a long time ago. Something along the lines of 12 Rupees per month (€ 0.15). In any case, they are certainly no longer noble mansions.
HIDDEN GEM: MIRZA GHALIB HAVELI
Last but not least, hidden on the side of Chandni Chowk, the main road of Old Delhi, in Gali Qasim Jaan of Ballimaran, the old wooden door guarded and opening only upon request, can be found the mansion where poet Mirza Ghalib lived the last years of his life, until 1869. This haveli is one of the few restored and transformed in a museum, after being declared UNESCO heritage site. The period coincides also with the end of the Mughal era, a time of tumults, rebellions, and wars, which was witnessed by the poet, and perhaps contributed in increasing his bitterness towards the world.
Ghalib himself needs no presentations in this part of the world, especially among Urdu speaking people. The Urdu language is one of the 22 officially recognized languages in India, and also spoken in Pakistan, basically the territory covered by the ancient Mughal empire. Ghalib is considered one of the most profound love poets. The museum reports parts of his poetry, copies of handwritten books, and tells about the relationship with his wife, which apparently was highly unsatisfactory to him. The general picture is that of a man who believes himself to be misunderstood and unloved, by partners, friends and perhaps the entire world. A man who searched fame, but could not obtain it.
Oh Lord, they've neither understood nor will they understand what I say,
Give them more heart, if not give me another language
The poet certainly knew about the suffering side of life because of love, betrayal, or solitude. He was capable of capturing those deep moments of sadness, when everything seems to be lost, when there is no light, nothing to hold onto, and put them into soul lacerating words. No room for hope in his poems, just like there is no room for hope during those moments. Everyone goes through them in life, sooner or later. Perhaps he sounds a little too lamenting to the modern, western hear. Perhaps, he was truly feeling alone in the world, and poetry was the only escape from a reality he couldn't bear. Perhaps, those are just the type of feelings he wanted to capture, given their powerful impact on people's lives, and in reality he was fine. Who knows? Here is one of his poem I found on the internet, you can judge by yourself:
No, I wasn't meant to love and be loved.
If I'd lived longer, I would have waited longer.
Knowing you are faithless keeps me alive and hungry.
Knowing you faithful would kill me with joy.
Delicate are you, and your vows are delicate, too,
so easily do they break.
You are a laconic marksman. You leave me
not dead but perpetually dying.
I want my friends to heal me, succor me.
Instead, I get analysis.
Conflagrations that would make stones drip blood
are campfires compared to my anguish.
Two-headed, inescapable anguish!—
Love's anguish or the anguish of time.
Another dark, severing, incommunicable night.
Death would be fine, if I only died once.
I would have liked a solitary death,
not this lavish funeral, this grave anyone can visit.
You are mystical, Ghalib, and, also, you speak beautifully.
Are you a saint, or just drunk as usual? 
Mirza Ghalib
Viva the transparency! There are affiliate links in this article. This means if you click on a link and end up buying (or booking) through those websites, I'll get a small commission, at no extra cost to you. This helps me maintain the blog, and continue to provide (hopefully) useful travel information. I advertise only products I have tested and sites I use myself!