If you travel to Iceland, you might want to go trekking. Here are the four coolest things  about one of the best short treks in the world for beauty and diversity of landscapes. You will also find lots of tips for the organization of the trek.
I've been looking forward to writing this post: Iceland is an awesome country, and the Laugavegur is one of the most spectacular short treks in the world! So, I am going to tell what's cool about this trek, but first some practical information. Oh, what the hell, before what's cool then the information. Enough to say for now that I added an extra segment to the trek, which continues further south for another 30 Km, for a total of about 100 Km.
That's not a huge distance, feasible in 3 to 5 days. But it brings me to the FIRST COOL THING about this trek: its landscapes diversity, in such a limited stretch that is. Literally, at every turn, it changes. The shapes and the intense colours of the rocks and rounded hills. The waterfalls and river shaped green valleys. The volcanic formations and black deserts. The hot springs and geological activities. The glaciers with all the peculiar shapes they take there, depending on what's boiling underground.  Beautiful lakes, river crossings, dramatic skies, you name it. It is a very aesthetic trek, but it is not a place to observe wildlife. There's virtually none, just like trees and vegetation. No, the Laugavegur trek is a place of wonder for the hearths hungry for immensely open, nature crafted spaces.    
The SECOND COOL THING is that it's always daylight. In summer the Icelandic sun barely falls below the horizon around midnight, and then it starts rising again. It's such a weird feeling to have light at any time of the day, it messes up a little with the biorhythm, but nothing to be worried about, and the experience is worth it.
It also means that, out of the many aspects to consider when preparing a trek, in this case the falling of the night is not one of them. It's always better to follow the regular day and night timing of course, but if anything happens to slow you down, unforeseen circumstances, you'll be able to keep moving without any trouble for orientation.

It has happened to me to arrive at a campsite at around 10 PM, and I didn't even realize it. I had all the time to build the tent, take a sauna and open-air shower, cook and eat, with no need for artificial light. Cool, huh?  
The THIRD COOL THING about this trek, I have already named them, is the hot springs. There are many nice treks in the world, but not so many on geothermal active lands. It's a true wonder of nature. So much so, that I added one night to the point of departure of the trek, Landmannalaugar, to be able to bathe in the natural hot springs that can be found there. Nice experience. The water is freezing, and the cold wind outside doesn't really invite to dive in. But once reached the point where the hot spring is active, wow! You find yourself with your ass in super-hot (sometimes too hot!) small pond, in the middle of the wilderness.
And some other trekkers too of course, but I don't want to spoil the magic. The extra day was also very useful to go for a circle around the area outside the regular trail, before heading south.
There is a FOURTH COOL THING, which is not so much about the trek but about Iceland in general: the hidden people! Icelanders do really believe in them, some of them do at least, and while I was there, so did I 🙂 I wrote more about this in another post. 
But let's get to some PRACTICAL INFORMATION about the beautiful Laugavegur trek:
THE GEAR
First of all, for those who are not used to it, in this trek you need to bring your own food and a tent. In Europe, it's not always the case, the Alps and the Pyrenees for example have plenty of fantastic shelters along trekking routes, even at high altitudes, where it's possible to sleep and eat great food! And in that case it is worth it, it is the way it has always been, and it's rarer to see people with tents cooking their own meal.
But not in Iceland. Here you need to drop the comfortable thought of arriving in a cosy and warm hut, and get used to the idea that the day does not end with the end of the trail. Good planning is needed, and a little physical preparation. You need to be aware that you will have to carry quite some weight, I would say between 10 Kg  and 14 Kg (I had 12 Kg with a single tent), depending on how many days you'll need food for, if you are carrying a tent, and how good of a back 'packer' you are.
It is cold and windy, so warm, wind and water resistant clothes are necessary, and the usual trekking and camping gear. Walking sticks very important too. I normally spare weight on clothes changes, I manage with one change for the day and one for the night, and I wash my day 'uniform' every day and let it dry overnight. Even if it's not completely dry, once you start walking, it will be fine. 
But then again, it's entirely up to you. I met this guy on the trek who had a 24 Kg backpack! I hope he had like a three-course meal including wine for every day in that thing, because I don't know what he was carrying otherwise. But hey, he was happy!  Oh yes, there's also 3 river crossings along the trail, so you need sandals or something to walk in the freezing water without slipping. It's actually quite a fun experience!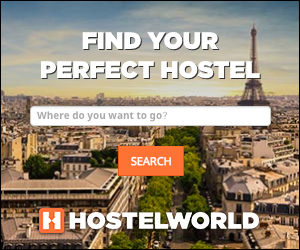 To tell the truth, it is possible to sleep in shelters as well, or even go with organised tours. Some people are taken to the camping in the middle of the trek with these huge off road 4 wheelers. Frankly speaking, it's quite the horror to witness. I think the best part of the experience is lost that way. I am quite a purist when it comes to this. If you don't want to trek, then don't go in places where trekkers go. Go somewhere else, the world is big. Luckily the shelters are kind of small, and they take a few people at the time. I hope they'll never get bigger.
THE TREK
The trek itself is about 55 Km long, it can be done both ways I guess, but most people do it from north to south, so from Landmannalaugar, the point of departure, to Þórsmörk (Thorsmork) where the national park ends. It's very easy to reach both sites by bus from Reykjavik. Better book in advance the bus ride. It isn't really possible to reach the sites with your own means of transportation. There are quite deep river crossings to get there, and the roads are not easy.
Landmannalaugar is a nice spot to start. I stayed here two nights, as I circled around the northern part before heading south, and because I wanted to try the hot spring. But it isn't necessary, one night can be enough following the few hours of bus ride to get there. There was also a small shop when I was there. Last chance to get some extra food in your backpack.
It's forbidden to camp outside camping areas for a matter of environmental protection. So, you need to get to one of the following five campsites to sleep, from north to south: Hrafntinnusker, Álftavatn, Hvanngil, Emstrur (Botnar), and Thorsmork.
They are all between 12 Km and 15 Km apart, which means distances are not that big, and almost anyone can tackle this trek. In other words, the trek can last between 2 to 4 days depending on your preparation, or how much time you want to spend out there. I started with the intention to sleep in every campsite along the trek, with food for 5 days in my backpack, because I didn't know what to expect in terms of difficulty. I ended up deciding to shorten it, as I wanted to walk more. In the end, I did the 55 Km in 2 days (three nights). Also because I did an extra day in the beginning, and I was planning to continue after.
Totally up to you. However, from what I could see, some of the sites are more exposed to bad weather. Hrafntinnusker site for example, is at a higher altitude, colder, and windier. Some people would protect their tent from the wind by laying a circle of stones all around, on the ground, and when I was there the ground was covered in snow. Not easy conditions. As it really isn't that far from the departure point, 12 Km (4-5 hours walking), and the next campsite is just as far apart, I would advise to stop by for a quick lunch, but then continue.

I camped only at Álftavatn in the middle of the whole trail, an amazing campsite on the banks of a lake. I think the pictures speak for itself, the landscape was breathtaking. The next morning I headed south and reached Thorsmork, but this time it was quite a long day, at least a 30 Km to walk. I got there quite late too, helped by the ever-present sunlight. It was ok for me, but if you are not up for such a tiring day, it is better to divide this part in two and stay one night in one of the two previous campsites.
Thorsmork is also really nice, with a small sauna and an open-air warm shower which were much revitalising, and some houses for the hidden people 🙂 But not even close to the previous campsite. Here it's a little more touristic, buses come and go every day, and there's even a hut with a restaurant. I didn't eat there out of principle, but it looked pretty nice, and tasty. Especially after already four days of trekker food, and a variety of nuts!  
THE EXTRA MILE
But my mission wasn't over, yet. Even if the Laugavegur trek finishes officially in Thorsmork, it's possible to continue south for another section, an additional 30 Km or so. The arrival point is Skogar, along with the seashore, where the water gathered from the glacier, through several green canyons, finally falls for over 60 metres in the famous and vastly visited Skógafoss waterfalls.
The trail from Thorsmork to Skogar is quite long, and tough, especially if done in one day. It's also possible to cut this part in two and sleep more or less halfway through. I can't recall now the name of the huts or campsites. In any case,  the trail is also surprisingly beautiful, and different from the Laugavegur. It passes right in between the Mýrdalsjökull glacier and Eyjafjallajökull, the infamous volcano of the ash crisis in April 2010. Incredibly, the volcano although active is also covered by a glacier!
In the first part of the trail there's quite a climb to reach a plateau. Then different, long traits on snow. It's advisable not to tackle this trail if the visibility is not good enough: indications are not so clear or so many, most of the time you need to follow the traces left by other trekkers on the ice and look far to understand the direction to take. With low visibility there's a real risk of getting lost. Fortunately, it was a perfectly sunny day for me. After the snow, the trail follows a river at the bottom of a canyon with several waterfalls along the way, in a slow descent towards Skogar campsite. 
Once arrived, the usual formalities, a huge camp site as this place is reachable by any tourist by car, and many decide to camp. Skogafoss waterfall is just a few hundred metres away, I know I will sleep lullabied by the sound of the waterfalls. Finally, dinner in a restaurant and a beer, to celebrate the end of this marvellous adventure, which I'll never forget!
I do not mention the names of people in this blog, but on this trek I was not alone, a good friend of mine shared the experience with me. Also, along the way I met some very nice people that I kept in touch with afterwards. The weather was fantastic all along (Lucky!) and the Icelanders super nice. But I'll talk more about these proud people in another post.
Viva the transparency! There are affiliate links in this article. This means if you click on a link and end up buying (or booking) through those websites, I'll get a small commission, at no extra cost to you. This helps me maintain the blog, and continue to provide (hopefully) useful travel information. I advertise only products I have tested and sites I use myself!