From Cairns to Sydney, eight places to visit on the Australian East-Coast, many tips, dos and don'ts, and what's not to be missed in this post.
I spent about three weeks travelling on the Australia's East Coast. I visited the Daintree National Park, Cairns, Magnetic Island, the Withsundays Islands, Fraser Island, Noosa Heads, Murwillumbah, and Tamworth. This post covers all of it, so it will be quite long. Here there's a map with the whole Australian itinerary. To make things easier I got one of those one-way fares with a renowned bus company, with multiple stops. It did work quite well, although it is necessary to book all the traits in advance, and then stick to the schedule, or risk spending some time in a place waiting for a spot to be available. Not a biggie, depending on the pace of the journey, and time available.
As for many things in life, some of the places I choose to visit were really good, some were a little less good, some turned out to be shit, not necessarily in relation to the place as such:
1 – DAINTREE NATIONAL PARK

I spent only one day at the Daintree National Park, and it turned out to be a lot of fun. The easiest way to reach it is by car, which I hired with some guys I met at the backpackers' hostel I was staying. It's just a couple of hours driving north of Cairns, and with an own means of transportation it's possible to visit more, stop wherever you like, and spend as much time as you like in a site or another. But if that's not possible, there are many organised tours from Cairns, as usual.
In any case, Daintree is a wide rain forest area alongside the coastline in north Queensland. The vegetation is typically tropical, including some pretty big trees, always nice to see, for me at least. In the park's rivers lives the infamously notorious saltwater crocodile, the biggest in the world. It reaches a length of 7-8 metres and it's capable of swimming up to 200 Km out at sea; one more creature to worry about for the divers checking out the coral reefs I guess, as if the Australian waters didn't have enough dangers 🙂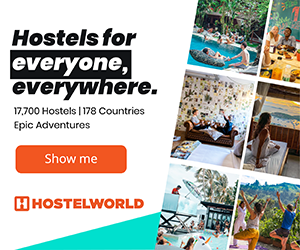 Yet, I am not sure a single attack from a crocodile ever happened out at sea so… Once in the park, we discovered we could hop on a boat for a relatively small price and go for an hour-long river tour looking for crocs. It was nice and quick, and we managed to avoid the most touristic boats and go on a small one. We spotted a couple of females and a male about 5 metres long, lazily sunbathing on the shore. It's also possible to access some beautiful beaches inside the park, but the water is sandy, with very little visibility. Considering its lurking and ferocious inhabitants, I'd advise keeping a good distance from the shore.
There are some short and easy trails to take inside the park as well. Some of them are really built for the everyday tourist, accessible to people with reduced mobility as well, which is very nice. Some others are narrower, with thicker vegetation, and lead to nice corners with shallow river water, and no crocs, I think. It's even possible to bathe there. On our way back from one of these spots, the last stop of the day, I was hoping to see a snake. Yeah I know it's not something to hope for, but after all the stories I read about dangerous creatures in Australia, I really wanted to get to see them. I mean, not to play around with them, just watch from a safe distance. It's actually harder than it sounds.
My hopes were very low indeed, and they were about the exhaust completely as we approached the end of the trail, when a thin black and white snake leapt out from a bush on our side. Wow, I thought, you just need to ask! I was able to take a photo from some distance, and discovered later on it was an innocuous juvenile Water Python. Cool! Also because it was the first, and the last snake I have come across in Australia in over a month. I must say I probably didn't go so much where the snakes are. So not their fault.
2 – DIVING AT THE RIBBON REEF IN CAIRNS
Well, not really in Cairns, the Ribbon Reef is actually up north, but the trip officially started from Cairns. I spent 4 days and 4 nights on a diving tour with Taka, one of the only three operators to offer this kind of experience. It was absolutely fantastic! From Cairns, there are boats full of people (up to 80!!) going to snorkel and dive the Outer Reef, the closest one to the town, on day trips.
They take people there even without a diving license and the necessary education about the environment. A practice that not only is less enjoyable for the tourist who is looking for a nice experience, but that has practically ruined the Reef as if climate change wasn't enough! People just don't care, they step on the corals, they take them as souvenirs, they have to touch, and in doing so they kill. I don't understand why these things are allowed at all! Well, I do understand why, but it doesn't make it any less stupid and irresponsible!
The tour I took was expensive, I had saved money over the year just for that, but shit it was worth it! We were literally the only boat at any time of the day on a 360 degrees horizon; the water was basically all the time crystal clear, with visibility up to 40 metres if not more; there were dive masters respectful of the environment and well trained to take along less experienced people; and the diversity of dives and environments was amazing! It goes without saying, a diving licence is mandatory for this kind of tours.
We visited a couple of world-famous spots like Cod Hole and Steve's Bommie, and there were several night dives. During one of them, in a particularly sharky place, we were literally surrounded by reef sharks, anywhere we'd point the light there was a shark, really emotional! December apparently wasn't the season for Mantas or big things, but for micro diving for sure it was. Among the dozens of species I could see, perhaps the special one I want to mention here is a Pygmy Seahorse, spotted around 30 metres deep attached to its coral, quite a rare and beautiful sight.
Another cool thing about going on a boat for few days is the dolphins sighting. They often came in pods, some of them bow-riding, some others following on the sides of the boat and jump of the water in circles and leaps. It really looked as if they were having fun, and so did we as spectators. First time I've seen wild dolphins, so for me it was a real treat. All in all, if diving is something you like, I would never go for those horrible daily trips to the Outer Reef. If that's the limit of your budget, then there are other places in Australia where daily diving trips are much better. Oh, yes, about Cairns. Well, didn't do much else there, so who knows. It looked fine.
3 – KOALAS IN MAGNETIC ISLAND
Another amazing spot I'd recommend anyone to visit is Magnetic Island. It's quite easy to reach from Townsville, regular ferries take people to the island, where one bus covers the only road, which allows to easily reach any destinations for accommodation. So, what's cool about Magnetic Island? Quickly said: Koalas! It's the only place where I managed to see them in the whole East Coast. Several of them in fact, of all ages. Even filmed one moving, which is notoriously hard, including the voice of a girl nearby saying "So cuuuuuuuuute". Classic! Furthermore, the easy walk around the hills where the Koalas are is kind of nice, in this eucalyptus forest and all, with the sea in the distance. It reminded me of Corsica, or Sicily…more or less.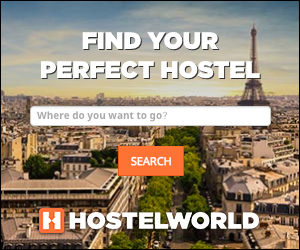 On Magnetic Island there's also a spot where rock wallabies are used to tourists. They are wild, but they let themselves be approached around sunset if you give them something to eat, like a carrot. So cuuuuuuute! And the YHA hostel where I was staying has this kind of daily ritual with colourful parrots: they come in big flocks, make a lot of noise, shit everywhere, and come and eat from your hands. So cuuuuuute! The hostel also has a small sanctuary where it's possible to see some strange animals, hold a snake, a small croc, and it goes without saying, a Koala. Yes, cuuuuuuuuute!

Magnetic Island is a really cute place. I had only a couple of nights to spend there, but I regretted it a little bit. It's a place to chill for few days, stay at the beach, snorkel in the sea, or even organise daily diving trips to the Yongalla Shipwreck, one of the most famous dives in the world. I didn't stay long enough to do it unfortunately.
4 – SAILING AT THE WITHSUNDAYS

One of the classic things to do on the Australian East Coast is to go sailing at the Whitsundays Islands. And so I did: three days and two nights on a real sailing boat, Broomstick, if I remember well, was the name, with another 20 people or so. A tour of course. All in all a positive experience: lots of sailing, some snorkelling (although the visibility wasn't great when I was there), and visits to a couple of islands including the world famous White Haven beach (featured image)! Fame well deserved I must say! Besides the sheer beauty of the site, in the shallow crystal clear turquoise waters all around is quite easy to spot lemon sharks and stingrays. Just an add-on.
As for how to get there, the departure point for these boat cruises is normally Arlie Beach, where I have stayed only one night, so didn't have the chance to feel the vibe. Out of a quick impression I could have stayed more in this place though, it seemed like a good spot to meet nice people.
5 – THE FRASER ISLAND DISCO PARTY EXPERIENCE
The other classic thing to do on the Australian East Coast is to drive a four-wheeler on the biggest sand island in the world, Fraser Island. And so I did: three days and two nights again, during which I visited several spots of the island, one more magnificent than the other. Driving on the sand is really fun, and the place is truly stunning, not only for the rugged sea and long beaches, also for the thick and beautiful vegetation hiding colourful lakes inland. We visited a couple of them and I can say a four-wheeler is absolutely necessary. On the island lives also a genetically unique Dingo (A wild dog), endemic to the place for thousands of years, and not so shy as one would think.
As usual, the only way to visit Fraser Island is with organised tours. Tours depart from Hervey Bay, which I didn't visit, and from Rainbow Beach, a tiny and quite ugly place where I decided to go. What a mistake! A decision that partially ruined my time on Fraser Island. A small issue really: the tour I booked sucked! My fault, probably, that's why I don't name the company, although they could tell beforehand the type of deal people are signing up for!
I should have done my research more thoroughly. Basically, I ended up on a tour with about a hundred kids, like around twenty years old or something, all cramped together, listening to dumb music and playing drinking games until late at night. Nothing against that type of fun, in the right place and time, and when I can choose whether I want to be part of it or not. But there
I was stuck with the bunch. When you are deep in the nature, camping among the stars on a sandy beach, dreaming of listening to the sounds of the forest and the hauling of Dingoes, or to some nice stories around the fire, then you definitely don't wanna hear freaking Justin Bieber at a far too high volume, and hundreds of drunken people screaming! It really, really sucked! They even had their own isolated campsite, because of complaints about noise received by other companies.
Fraser Island is great, but I really recommend checking the type of tour you book, go with the small ones, and make sure they are far away from the messy ones. The spirit of camping and being in nature is really lost there. Tour operators just get paid to move a certain type of 'fun' from the shore to the island, from the town to the beach, but there's no difference, there's nothing to learn from it, there's nothing to actually remember as a different type of experience. It would be great if instead of allowing this foolishness they'd start organising more inspiring tours. I would have loved to walk around the island more, and go camping close to one of the lakes for example. I am not sure if that's even possible.
6 – NOOSA HEAD'S EVERGLADES
After the Fraser Island disco party experience, I really needed some alone time. I reached Noosa Heads where I planned to stay for a couple of nights, and where I got what I wanted. First, the Noosa National Park makes for a lovely afternoon walk, offering both forest and coastal trails. With some luck, it's possible to spot some koalas in the park, and apparently dolphins from the shore. I didn't see any, but someone I met at the same hostel I was staying confirmed the koala sighting. Not as easy as on Magnetic Island though.
The day after, it was a Sunday, I booked a kayak activity on the Everglades, a black river with mirror waters. The effect might look so and so in a photo, but I can guarantee it is quite fascinating in person. Furthermore, as it turned out, I was the only person in the whole Noosa who wanted to do some kayaking that day. So for about 8 hours and 30 Km, I paddled on my own through the Everglades. A very good day! Saw some pelicans too.
BRISBANE
I spent in Brisbane a couple of nights, just because the logistic of my transportation required so. Nothing wrong with the city, and nothing special that I could notice. I walked around a park for a while, visited a couple of places, saw streets with lots of restaurants and malls, I wasn't very interested.
7 – MURWILLUMBAH – ON THE BANKS OF THE TWEED RIVER
I wanted to check some places that weren't on the coast before leaving, also because I wasn't so interested in surfing and beach life. This was a first destination, which wasn't so bad. To tell the truth, there wasn't much to do at all. I mean, even on well-known websites for travellers and tourists there ain't many things to do for this place 🙂 However, it is perhaps the only place I visited in Australia without a bunch of super adrenalinic, super touristic, and super expensive activities on the menu to sell, which was relaxing in a way.
At the YHA hostel I was staying, a quiet place with free ice cream nights, I met some nice people to chat around, and the day after I hired a mountain bike and went for a long tour around the city on a hilly landscape. I had the feeling I was the only foreign person around, even though the place isn't actually so far from Byron Bay and the Gold Coast. Short distances, but very different realities. A surprisingly beautiful sunset on the river Tweed put the two days I spent there in a nice frame.
8 – TAMWORTH'S COUNTRY MUSIC FESTIVAL

The second inland destination I choose was Tamworth, mostly because I heard that right in those days a country music festival was on. So I thought: I don't know shit of country music, but it can be an interesting experience. Oh, I was so wrong! As it turns out, the festival was pretty much boring to my ears, eyes, the whole body really. My DNA was rebelling against those chords. To make things worse, there were a bunch of wannabe singers and musicians playing on the main road all the time, with no selection whatsoever about age, music, or talent. I'd be a better singer than many of them, and I can't sing. I was stuck, I couldn't leave, the place is quite far inland.
All I could do was wait for a bus to pass by again and bring me back to Sydney. In the meantime: endure. Luckily, there was a kind of sanctuary for wild animals on a hill, relatively big, where I could spend a good half a day walking around. And that's where it happened: after over a month of travel, and just two days before flying out, in Tamworth I finally saw a kangaroo! Life takes, life gives.
Viva the transparency! There are affiliate links in this article. This means if you click on a link and end up buying (or booking) through those websites, I'll get a small commission, at no extra cost to you. This helps me maintain the blog, and continue to provide (hopefully) useful travel information. I advertise only products I have tested and sites I use myself!